All posts tagged over 55+
It has been all over the news…the polar vortex is set to arrive tonight and with it, freezing temps. Things are going to get really cold so today is a good day to button up all those loose ends around the house. I am talking below freezing with wind chills -10 to -20. It will be downright dangerous to go outside and if you have not already drained your hose lines/faucets, you need to do that today or you will most likely have frozen pipes. Most of us northerners know this, but it has been very mild and this fast switch to the deep freeze may have left us unprepared this year. Last year is was 50 degrees in late December still. So, if you have not started your winter checklist and are not sure where to start, here is a quick list of the top things you need to do and fast.
Drain any lines to your faucets outside. This included irrigation, any pool lines, and basic hoses. If you do not, any water sitting in those lines will freeze and expand causing all kinds of plumbing issues. Any exposed pipes in the basement should be covered with pipe insulation. It is very easy to install. It looks like a small pool noodle with a slit down the length so you can slip it over your pipes. It is a small cost to save your plumbing,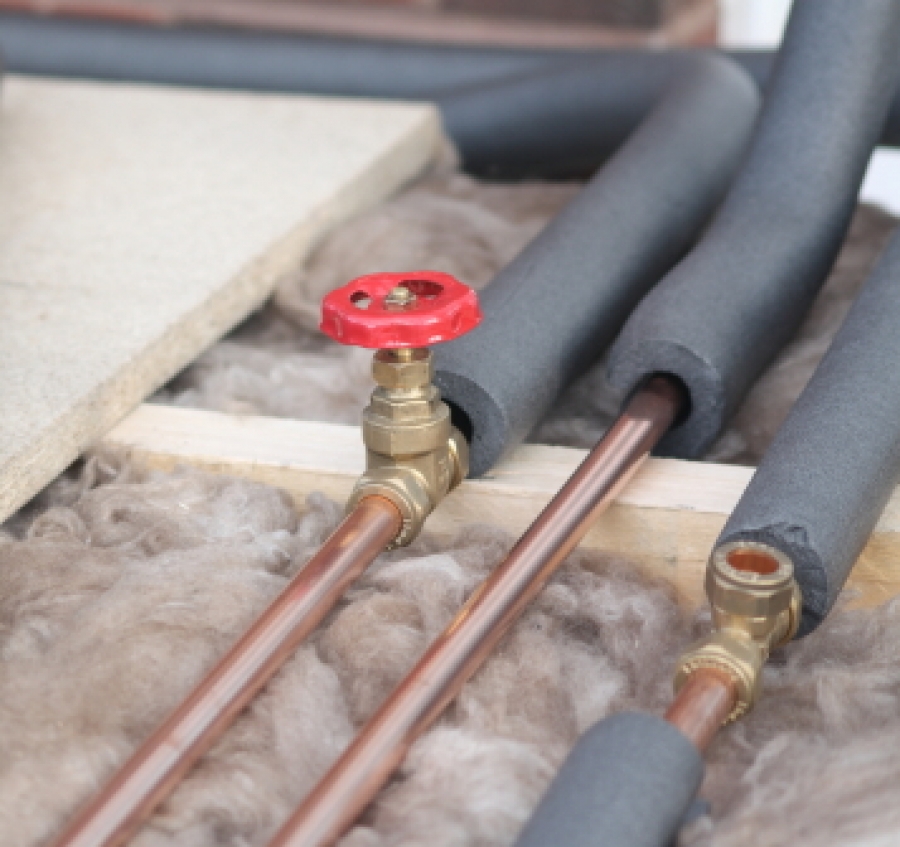 Next, you want to make sure all your gutters are clear of any last debris such as leaves, twigs, and muck. If these are built up water will not flow and you will have a big frozen mess up there. This could cause damage to your gutters and cause water damage to the house. Be careful up there as it will get icy quick.
Let's talk fireplaces. This is an often overlooked feature of the home. While fireplaces are simple to use, they have to be maintained. Each year they must be cleaned. Also it is a good time to clean out your wood stoves. Make sure the venting is clear and all of the burnt wood is discarded. You will want these in optimal shape if the power goes.
One of the best and cheapest ways to save on heat is simple weatherstrip. You would be shocked at how much heat you lose through your drafty doors and windows. Applying weatherstrip around your doors is very easy and will block all drafts. You can pick this stuff up at any store, but Home Depot will have the biggest selection.
There are a few other things you can do too like wrap a water heater blanket around your water heater or buy or make weather door stops. You also need to stock up on salt for your walkways and make sure your shovels or snow blow machinery is in working order.
Be safe everyone!
Read more
---
As we near our 50's we feel like it is time to slow down and enjoy life more. Our kids are out of the home, we are getting closer to 55 + retirement communities and we feel like we deserve living out the rest of our lives in a relaxing environment. At this point in life, it's a great time to consider moving into Pine Hill Estates.
One of the main benefits is that you are able to downsize and simplify your life. Once your kids are out of the home, it no longer makes sense to maintain a larger home. A large home means more heating, cooling, cleaning, and more money spent on repairs. Most 55 + retirement communities offer smaller homes; typically two bedroom, two bathroom homes. The yards in these communities are usually smaller as well, which means less lawn maintenance. The homes are usually also just one level, which means not having to navigate stairs as your health deteriorates. These smaller homes are not only less expensive to maintain, they will also be less expensive to purchase.
Being in a community with people around the same age as you is another benefit. It is easy to make a lot of friends that share common interests when all of your neighbors are around the same age as you. Usually there are activities sponsored by the community at a clubhouse or common area. Some have regular holiday parties, bingo games and shopping trips to local stores. Most 55 + retirement communitiescollect HOA (Home Owner's Association) fees in order to fund these parties and outdoor amenities. The HOA fees also usually cover services such as lawn mowing, snow removal and trash pick-up.
Living in a 55 + retirement communities will not only save you money, but it also gives you peace of mind. It also removes the challenge of maintaining a large home and yard and gives you more free time to enjoy your pastimes. Call Pine Hill Estates today to see what we can do for you!
Read more
---